Speck' ImpactHero Press Kit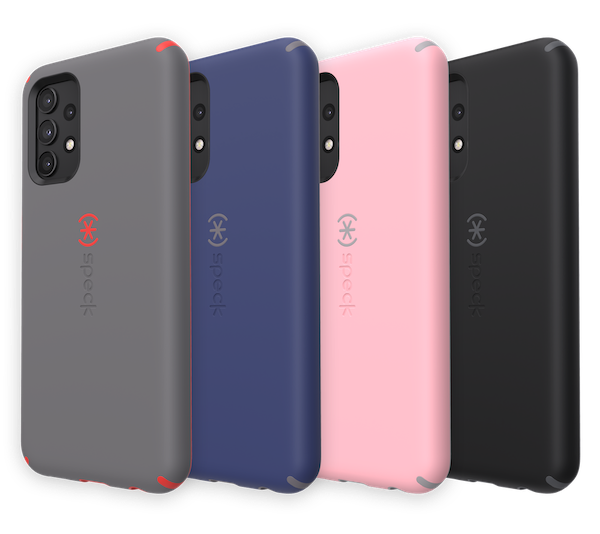 Meet Speck's newest case design series, ImpactHero™, offering a new slim, pocket-friendly case with ultimate durability and protection. Not only is this case stylish, but it's tough for rough moments. Our patented dual-layer case protects against drops up to 8 feet, and allows for seamless use of buttons, port, and camera. This case fits like a glove, and our anti-stretch design means it maintains its precise shape. Available now for the Samsung Galaxy A13 and A53.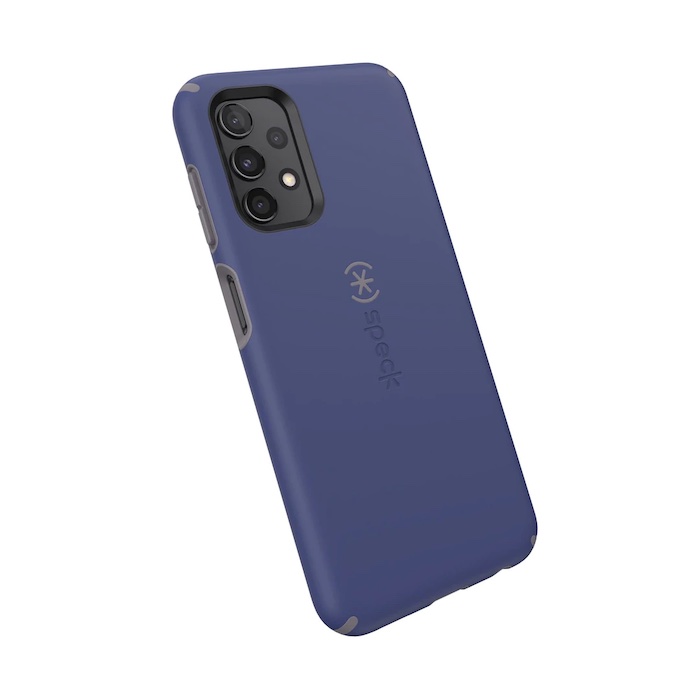 Key product features include:
Dual-layer design with soft-touch coating: We fused a durable, polycarbonate outer shell to an inside layer of protective cushioning to provide two layers of tough protection in a slim and pocket-friendly case. Plus, a scratch-resistant soft-touch coating means it feels great on the go.
---
Built strong to withstand big drops: Confidence is everything. That's why every IMPACTHERO™ now has more protection, withstanding drops up to 8 feet.
---
Proven Antimicrobial Product Protection: Only Speck has Microban®.* Their antimicrobial product protection delivers a 99% reduction in bacteria growth on the case, creating a cleaner surface. Life gets dirty, we keep your case cleaner. *Exclusive Microban® brand rights apply to phone cases in North America. Microban® antimicrobial product protection is not intended to control disease pathogens and is not a substitute for cleaning your phone. Read more here: https://www.microban.com/message-about-covid-19
---
Raised bezel screen protection: This added bit of protection is designed to help prevent screen shatters or cracks for those times when your phone falls and lands face-down.
---
Button, camera, and port protection: Rubberized covers shield volume and power buttons while keeping them fully accessible. Protects ports without compromising sound or photo quality.