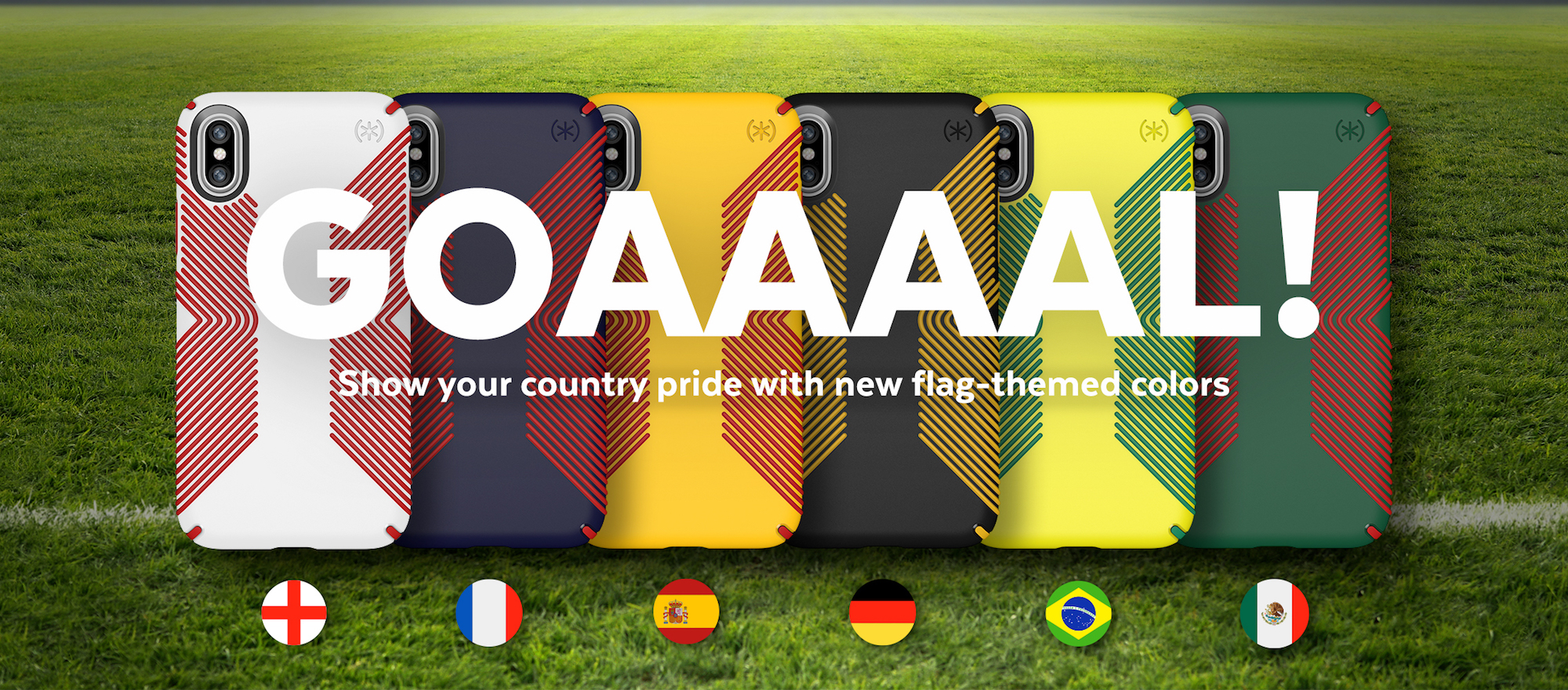 Show your country pride with Presidio GRIP World Edition, a protective case in flag-themed colors so you can cheer on your favorite team during this summer's international soccer event. Presidio GRIP World Edition is available in six colors representing Germany, France, Brazil, England, Spain and Mexico.
Presidio GRIP World Edition is made with IMPACTIUM™, a dynamic rubber that absorbs 52 percent more shock than standard TPE rubber. The IMPACTIUM Shock Barrier lines the inside perimeter of the case, compressing on impact to shield the device from 10-foot drops.
Improved Grip: The raised rubber ridges on Presidio GRIP have been redesigned with an improved grip geometry, resulting in a more tactile hold.
10-Foot Drop Tested: The case has been tested to withstand and protect phones from 10-foot drops so you're always covered.
IMPACTIUM Shock Barrier: Innovative IMPACTIUM rubber absorbs and disperses shock when the phone is dropped. IMPACTIUM is formed into ridges along the inside perimeter of the case and compress on impact to absorb more shock.
Images