Speck's Dream in Color collection Press Kit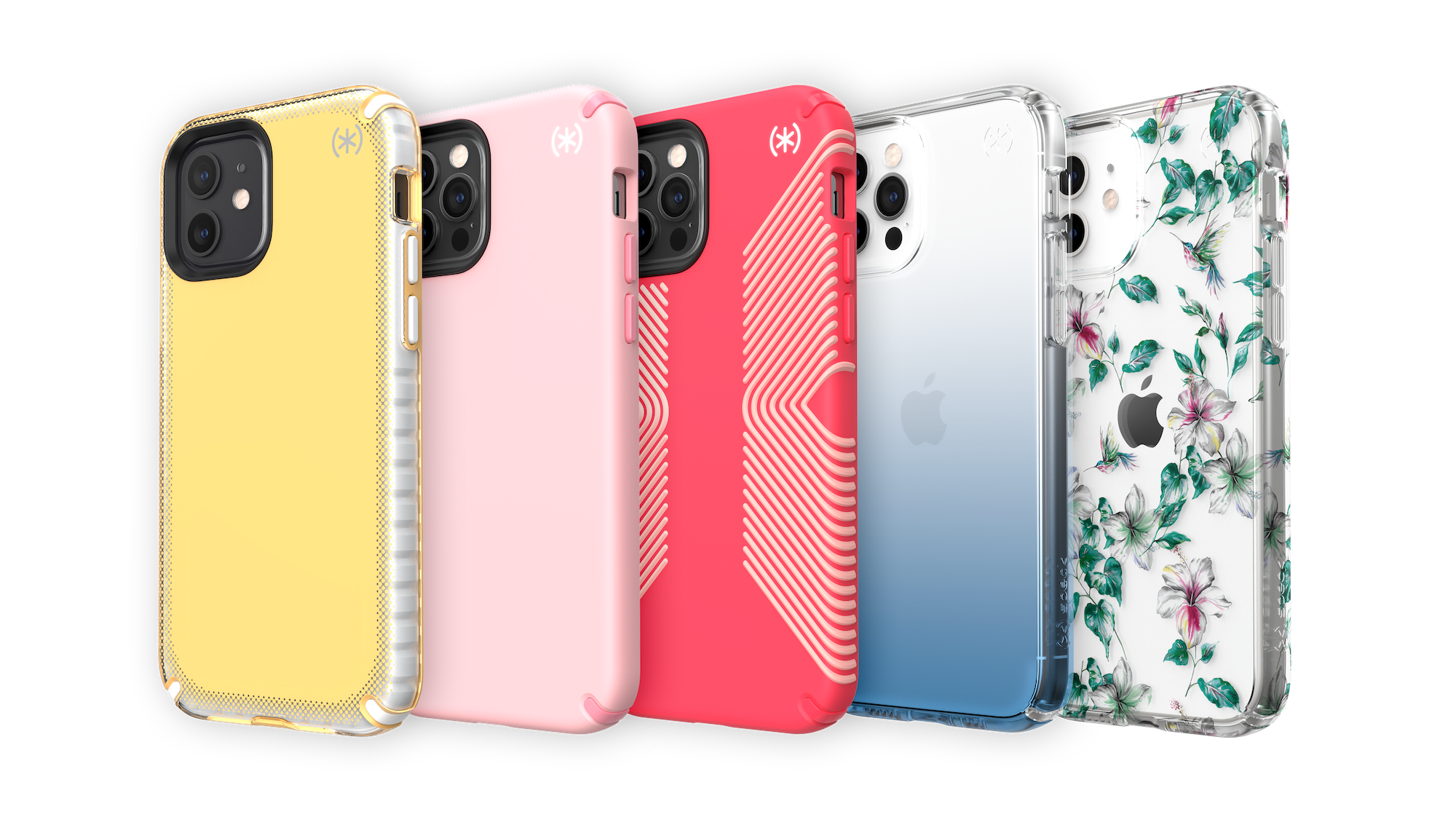 Meet Speck's new spring collection, Dream in Color. Inspired by spring colors and trendy shades, the collection is made up of juicy corals, sunny yellows, dreamy pastel-like hues and ethereal crystal finishes. Available for iPhone 12, iPhone 12 Pro and iPhone 12 Pro Max, the new, colorful line of cases includes refreshes for Presidio2 Armor Cloud, Presidio Perfect-Clear Ombre, Presidio2 Pro, Presidio2 Grip and Presidio Perfect-Mist.
Key product features include:
Microban: Speck has partnered with Microban® to bring protection to the cellular level. Speck's entire new line contains Microban's antimicrobial technology. This technology gives a 99% reduction in bacteria to protect the case creating a cleaner surface. Microban isn't a treatment like other products on the market, it will never wash off or wear away. Working continuously, Microban technology has been proven effective against a broad spectrum of bacteria to fight growth 24/7, for the lifetime of the case.
---
Presidio2 Armor Cloud technology: The Dream in Color line collection includes Speck's Presidio2 line, created with Armor Cloud Technology. Speck developed a proprietary design that lines the case perimeter with air capsules, cushioning your phone and suspending your phone on a cushion of air, like an airbag. This technology keeps your device safe against drops up to 13 feet with Presidio2 Grip and Presidio2 Pro models, plus there's an added 3 feet of protection for a total of 16-foot drop protection with the Presidio2 Armor Cloud case.
---
Brilliant clarity: Show off the beauty of your phone, without compromising clarity. Our Perfect-Clear coating resists discoloration and anti-yellowing materials keep your case looking perfectly-clear. If it doesn't stay perfectly-clear, we'll replace it for free.
---
Presidio2 Armor Cloud
Now available in new Icona Pink, Sunbeam Yellow, Rosy Pink, Cloud Blue and Cyber Green
Re-engineered and advanced design provides up to 16-foot drop protection for extreme durability
Innovative film provides increased scratch protection
Microban® reduces bacteria growth by 99% to protect the case creating a cleaner surface
Slim design allows for easy wireless charging
Presidio Perfect-Clear Ombre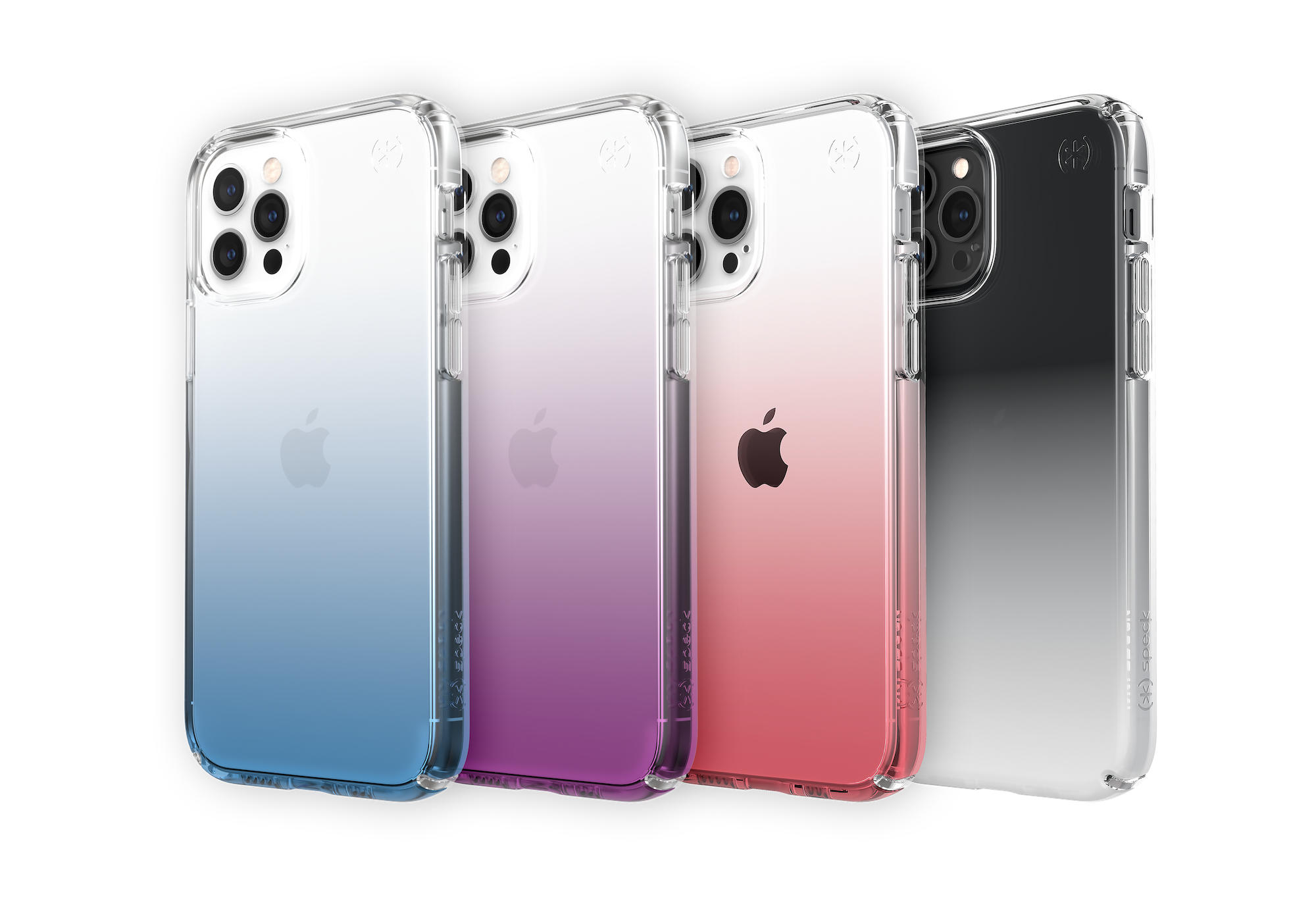 Now available in new Vintage Rose, Aurora Fade and Rainfall Fade
Up to 13-foot drop protection for extreme durability
Innovative clear impact technology cushions your phone and resists damage
Perfect-Clear coating resists discoloration and anti-yellowing materials keep your case looking perfectly-clear
Microban reduces bacteria growth by 99% to protect the case creating a cleaner surface
Presidio2 Pro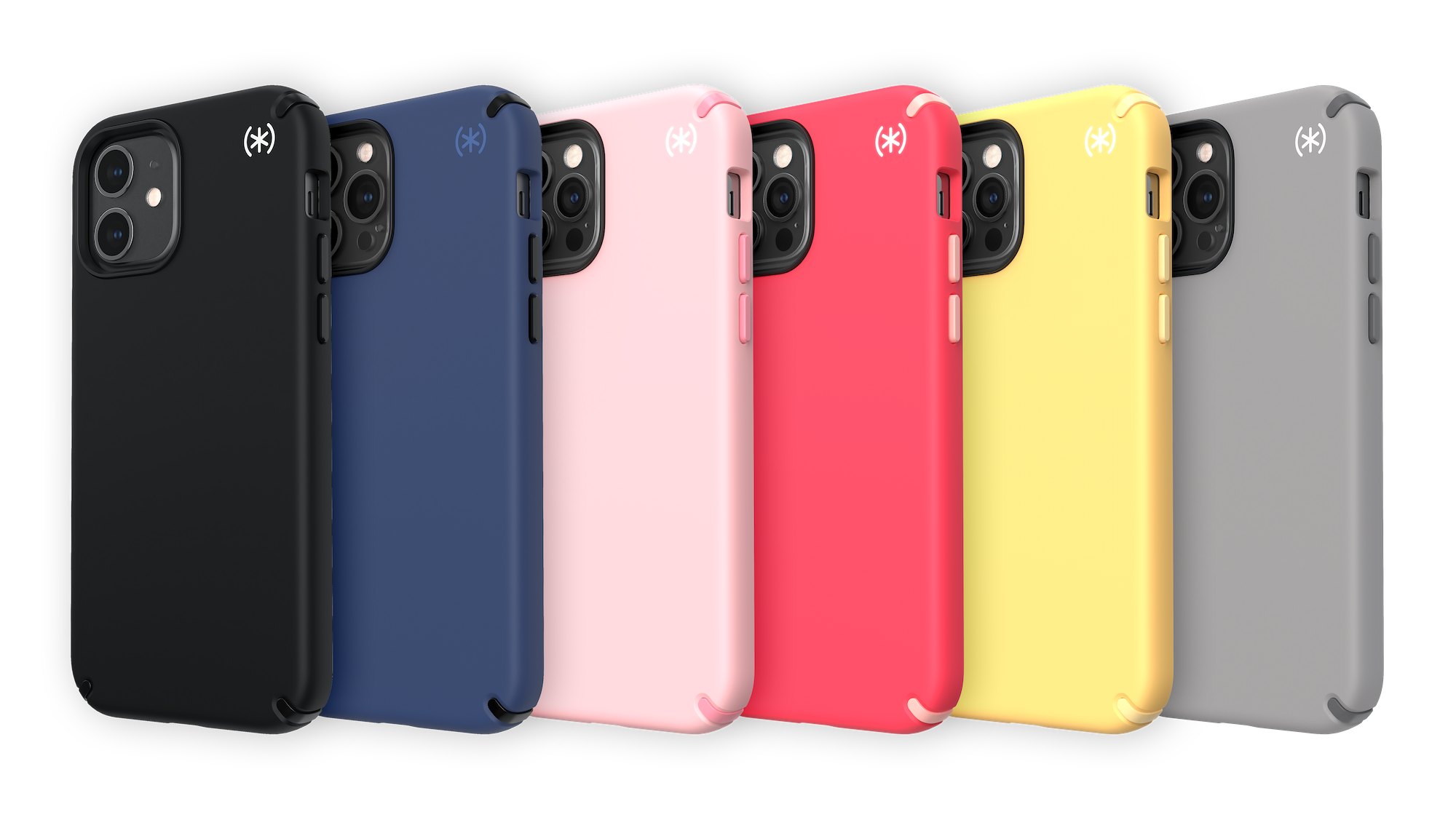 Now available in new Icona Pink, Sunbeamy Yellow and Rosy Pink
Up to 13-foot drop protection for extreme durability
Advanced ultra-responsive buttons for smoother clicks and volume control
Slim design allows for easy wireless charging
Microban reduces bacteria growth by 99% to protect the case creating a cleaner surface
Presidio2 Grip
Now available in new Icona Pink, Sunbeamy Yellow and Rosy Pink
Up to 13-foot drop protection for extreme durability
Newly innovated no-slip grips last longer and provide even more grip
Enhanced ultra-responsive buttons for smoother clicks and volume control
Microban reduces bacteria growth by 99% to protect the case creating a cleaner surface
---
Presidio Perfect-Mist
Now available in new Icy Pink
Up to 13-foot drop protection for extreme durability
Innovative clear impact technology cushions your phone and resists damage
Perfect-Clear coating resists scratches and discoloration while anti-yellowing materials keep your case frosty and flawless
Microban® reduces bacteria growth by 99% to protect the case creating a cleaner surface